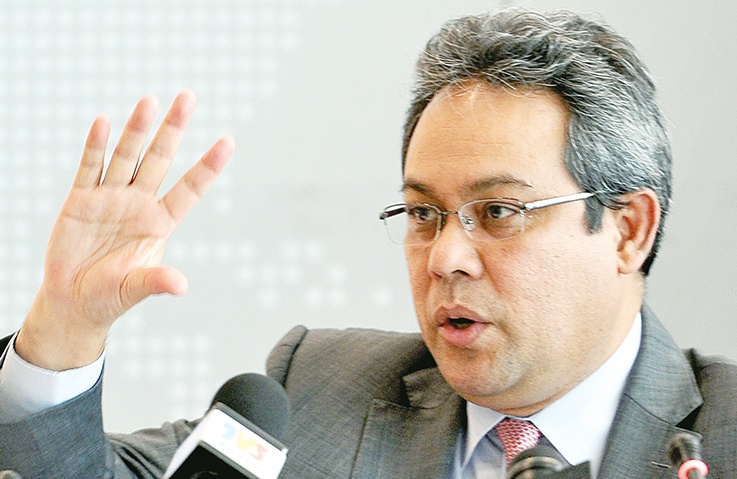 MALAYSIA is targeting RM2 billion worth of investment involving green technology and sustainability-led projects at the upcoming International Greentech and Eco Products Exhibition and Conference Malaysia (IGEM) 2021.
Malaysian Investment Development Authority (Mida) said the trade show will be conducted virtually for six months beginning July 1 until Dec 31, 2021.
"With 200 exhibitors and over 10,000 visitors from 20 countries, IGEM 2021 will also see the reaffirmation of investment strategy and the demanded business-matching sessions for the 12th consecutive year," Mida said in a statement yesterday.
Mida said the trade show will be co-organised with the Malaysian Green Technology and Climate Change Centre (MGTC), who is in charge of developing and implementing new programmes on green growth, climate change mitigation and climate change adaptation.
Last year's virtual IGEM 2020 raked in a combined RM3.4 billion worth of investment, of which the trade show received RM3.08 billion of potential investments from 64 projects facilitated by Mida and RM339 million in potential exports by Malaysia External Trade Development Corp.
"The Environment and Water Ministry (KASA) announced impressive gains from the successful IGEM 2020 which solidified IGEM's role as South-East Asia's most powerful green technology, business and innovation platform.
"Themed 'Energising Sustainability', IGEM 2020 delivered beyond two-fold of business leads target of RM1.6 billion, achieving a pipeline of RM3.4 billion investment interest," Mida said.
Mida CEO Datuk Azman Mahmud (picture) said of the total investment, the renewable energy (RE) segment for waste management gained the highest investment leads of RM1.75 billion, followed by RM814 million interest in RE for mini-hydro plants.
"We are proud that the targetted RM1.6 billion business leads for IGEM 2020 have been reinforced with a new projection of RM3.08 billion investment in RE, energy efficiency (EE), solar leasing, integrated waste management, green building and manufacturing sectors," Azman said.
Between 2016 and September 2020, Mida has approved 1,317 green technology projects with investments amounting to RM18.55 billion and facilitated 63 specialised green service companies with a total proposed operational expenditure of RM318.51 million through the green technology incentives.
"This exuberant indicator points to potentially stronger investment flows in the areas of green technology within our country," Azman added.
IGEM 2020 featured 161 exhibitors while registering more than 15,000 visitations from 79 countries, and clocked up to 10,000 participants engaging in conference sessions and pocket talks.
KASA Minister Datuk Seri Tuan Ibrahim Tuan Man said IGEM 2020's success has reinforced the ministry's commitment to expanding the growth of the green technology sector as an important engine in developing Malaysia's economy.
"It is indeed a commendable feat that IGEM 2020 has surpassed its targets despite being held virtually for the very first time and against a backdrop of global economic uncertainty.
"As we continue to recover and build, I urge budding green entrepreneurs and key industry leaders to explore how we can work together and further build partnerships for a greener and sustainable economy in 2021," he said in the statement.
Source : The Malaysian Reserve