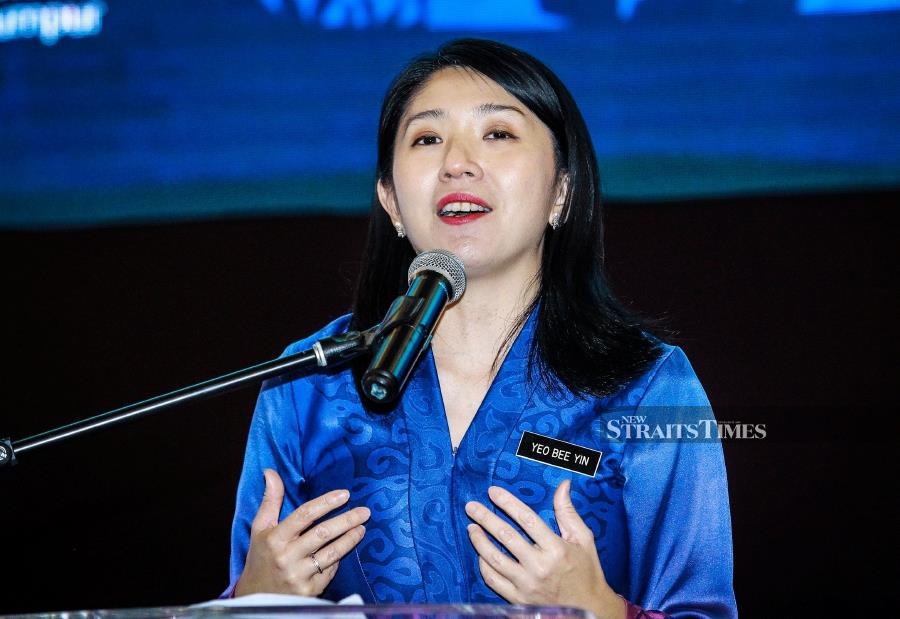 KUALA LUMPUR: The government targets to secure RM3.4 billion in investments and potential business leads for the upcoming International Greentech and Eco Products Exhibition and Conference Malaysia (IGEM) 2020.
Minister of Energy, Science, Technology, Environment and Climate Change Yeo Bee Yin in her text speech said the higher target is achievable as IGEM 2019 secured RM5.98 billion in business leads, higher than the set target of RM2.8 billion.
"As it rolls its 11th consecutive year, IGEM will bring together the vibrant results of these incentives and initiatives on global platform. Yes, I have no reservations in admitting that we are setting big targets for IGEM 2020," Yeo said in her text speech which was read by Malaysia Green Technology Corporation (GreenTech Malaysia) chief executive officer Shamsul Bahar Mohd Nor here today.
She said IGEM 2020 RM3.4 billion target will be on potential trade or investment value, or partnership agreements and the gathering of 42,000 visitors and 420 exhibitors from 42 countries.
In the past 10 years, IGEM has cumulatively generate close to RM30 billion in business lead.
Further, Yeo said the theme Energising Sustainability has been chosen for IGEM2020 as it will encourage participants and exhibitors to showcase their commitment to balance socio-economic progress with environmental concerns.
"In answering the call for climate action, an unprecedented 61 organisations have already pledged their participation in IGEM 2020.
"This not only signifies our strength for next year's event but also Malaysian's passion and commitment in delivering our climate action agenda in sustainable economic environment," she added.
Malaysian Investment Development Authority (MIDA) chief executive officer Dato' Azman Mahmud said being a strategic partner for IGEM since 2010, MIDA has assumed as integral role in facilitating a more sustainable environment, particularly through business consultation session that it has organised.
"MIDA met with over 140 companies and organisation during the event, providing pertinent information updates on government policies, incentives, facilities and support services available for local and foreign investors," Azman said.
Azman also said in the first nine months of 2019, MIDA have approved 374 green related projects worth RM2.86 billion and the investment will create over 750 jobs opportunities in the areas of energy generation, energy conservation, green building and waste management.
"As of November 2019, MIDA has received 10 green related applications with investment of RM76.2 million, subsequent to interest expressed at IGEM 2019. We expect more applications to be received in 2020," he added.
IGEM 2020 will be co-organised by Malaysia Green Technology Corporation ( GreenTech Malaysia) which was recently repurposed as Malaysian Green Technology and Climate Change Centre.
The event will be held at Kuala Lumpur Convention Centre from October 7 to 9, 2020.
Source : NST