INNOVATIVE products promoting sustainability from Taiwan were featured at the International Greentech & Eco Products Exhibition & Conference Malaysia 2022 (IGEM).
The Taiwan Excellence pavilion displayed 45 products showcasing innovation and value creation that are at the heart of many Taiwanese corporations, said Taiwan Trade Centre Kuala Lumpur director Eva Peng.
Taiwan Excellence is an initiative of the Taiwan bureau of foreign trade and managed by the Taiwan external trade development council (Taitra).
"Visitors to our pavilion saw a strong portfolio of award-winning companies under the brand of Taiwan Excellence, featuring sustainable green products and solutions with creative and innovative technologies.
"To help reduce waste and maintain ecosystems, we have products that are biodegradable and compostable.
"To encourage recycling, we have products that are made from agricultural waste.
"We also feature green innovative solutions for foil stamping to encourage a circular economy, as well as green construction and non-toxic household products that promise zero-carbon emissions," Peng said during the launch of the Taiwan Excellence pavilion at Kuala Lumpur Convention Centre.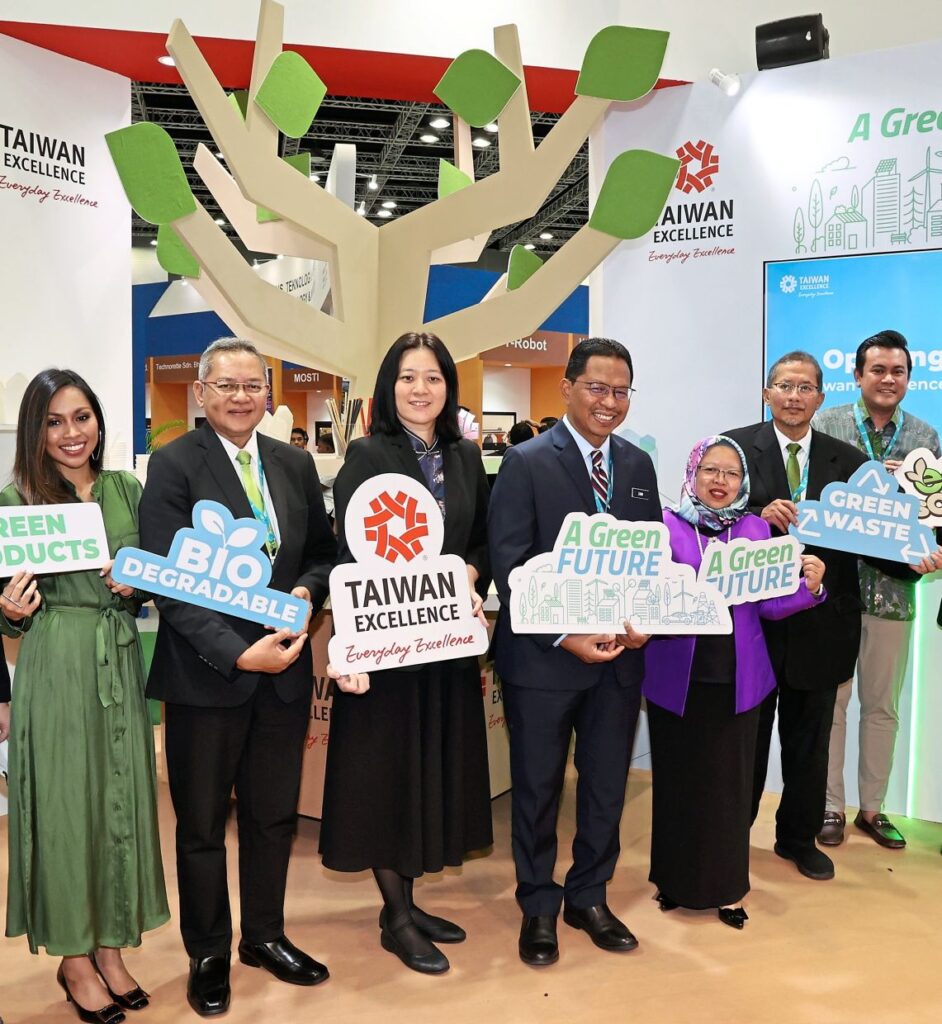 She said Taiwan Excellence was also focusing on environmental, social and governance (ESG) practices and had joined the Eco Schools Malaysia initiative as a partner to encourage steps towards a green economy.
She added that they would continue to partner with Eco Schools Malaysia, with the objective of getting young people to delve into environmental and sustainable issues through eco-projects.
One of the projects is a workshop that will be held at SMK Dato Abdul Rahman Yakub in Bota Kanan, Perak, on Oct 27.
Brand ambassador for Taiwan Excellence ESG initiative, Dayang Nurfaizah is set to plant hibiscus seeds grown in biodegradable seedling bags from Taiwan. The students will also be involved in the planting.
Also present at the launch were Environment and Water Ministry secretary-general Datuk Seri Dr Zaini Ujang, Malaysian Green Technology and Climate Change Corporation (MGTC) chairman Datuk Iskandar Abdul Samad and Green Growth Asia Foundation executive director Dr Mahadi Mohamad.
Source : The Star