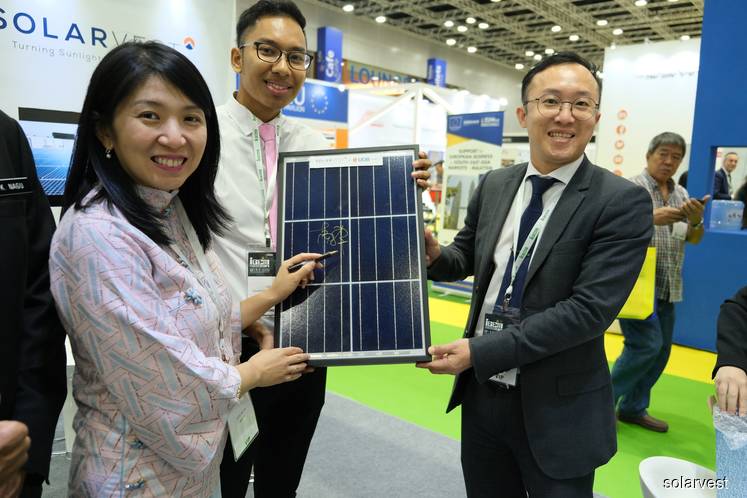 KUALA LUMPUR (Oct 9): Solarvest Holdings Bhd and United Overseas Bank (Malaysia) Bhd (UOB) have joined forces to encourage the use of green energy, in particular, solar photovoltaic (PV), among the commercial, industrial and residential segments.
In a statement, Solarvest said it will enter into a formal partnership with UOB to create more awareness campaigns and nationwide roadshows to promote the benefits of green energy, especially solar PV.
It said as announced at the 10th International Greentech and Eco Products Exhibition & Conference Malaysia (iGEM 2019), the collaboration would also look into developing customised financing solutions that cater to various user segments,
"By teaming up with UOB to provide customised financing solutions, this will further encourage the use of solar PV energy as the initial investment cost is reduced," said Solarvest group chief executive officer Davis Chong Chun Shiong.
Source : TheEdge