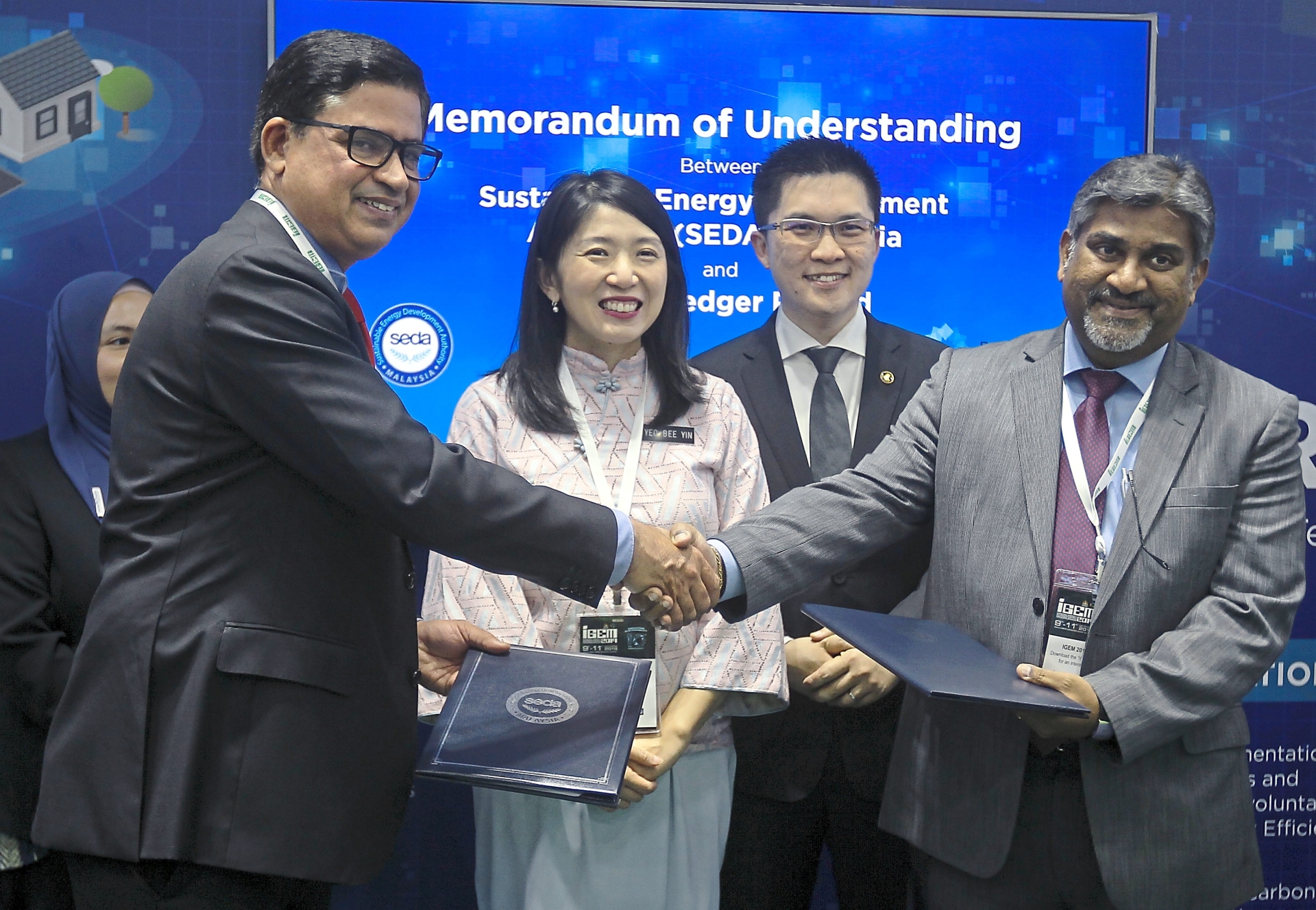 KUALA LUMPUR: In efforts to strengthen the use of green technology in the country,16 Memoranda of Understanding (MOUs) were signed at the 10th International Greentech and Eco Products Exhibition and Conference Malaysia (IGEM).
Strategic partnerships between Malaysian entities and foreign companies are needed to encourage knowledge-sharing between countries, said Energy, Science, Technology, Environment and Climate Change Minister Yeo Bee Yin.
"IGEM does not merely function as a way to showcase green technology or attract high-value investments, but we also want to encourage business matching (for companies) to find new partners.
"Besides that, IGEM also helps new entrepreneurs to explore new business opportunities in the low-carbon economy, " she told a press conference at IGEM held at the Kuala Lumpur Convention Centre yesterday.
Yeo said the response to IGEM 2019 has been encouraging, with the event targeting to generate RM2.8bil in potential investments.
"It is hoped that IGEM will contribute to the emergence of innovative green products in all sectors, including banking and finance, and will generate rapid green economic growth in our country, " she said, adding that RM3mil had been allocated for the conference.
IGEM is the largest trade event in South-East Asia showcasing green technology solutions by some 300 exhibitors, with more than 35,000 visitors, including delegates and companies from over 35 countries.
With the theme "Innovating Sustainability", IGEM has generated more than RM23bil since its inception in 2010.
Source : TheStar