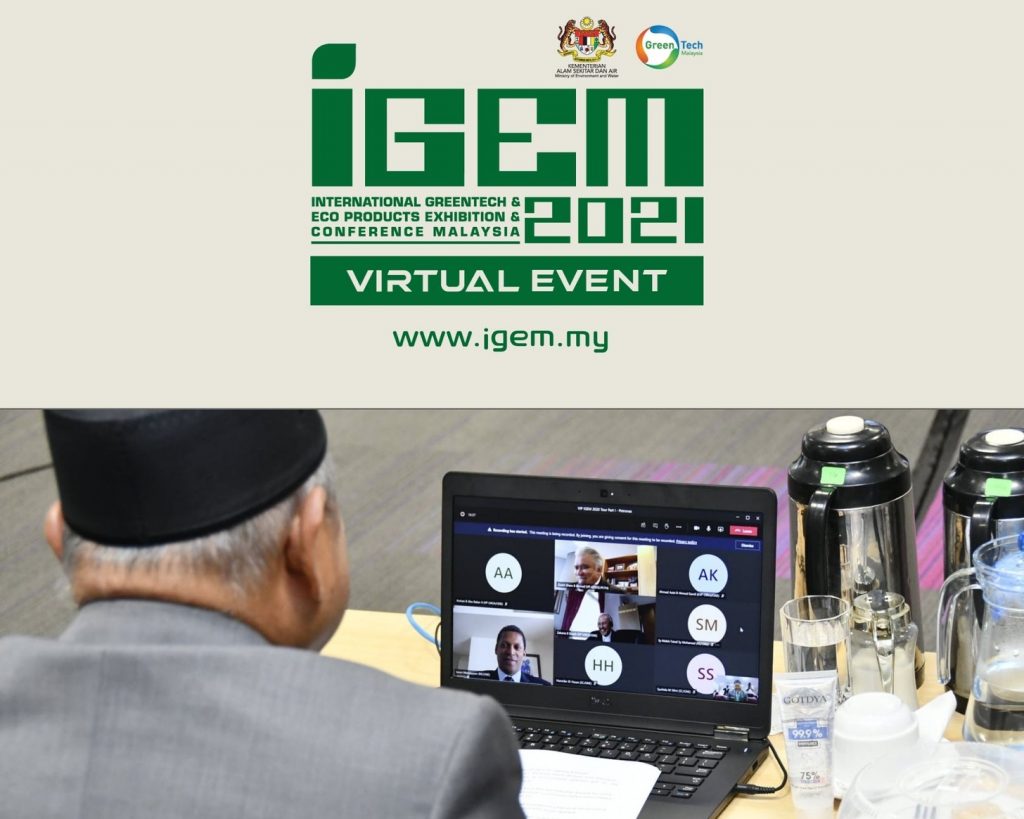 International Greentech & Eco Products Exhibition & Conference Malaysia (IGEM) has established itself as Southeast Asia's largest trade event for green technologies and eco solutions and positioning itself as an ideal platform for solution providers and green energy businesses to tap into the fast-expanding ASEAN market in showcasing the latest innovations to policy makers, government organizations, investors, and the mass markets the IGEM brand.
Over the years, IGEM has successfully generated over RM30 billion in business leads since its initiation in 2010. To date, IGEM has attracted attendance of over 490,000 visitors including delegates, dignitaries, and companies from over 79 countries. IGEM 2021 will be showcased in a virtual platform again and is designed to offer sponsors, exhibitors, participants, as well as all other stakeholders' greater visibility, flexibility, and opportunities in catalysing growth and creating bigger value proposition.
This is to ensure all of its stakeholders has a platform to showcase its products and services including to share the latest trends and industry insights. Virtual IGEM 2021 will adopt the theme "Redefining Sustainability" and inviting all stakeholders to reviewing sustainability in a whole new perspective with regards to existing and accelerating impacts of climate change, in the face of the global pandemic of Covid-19.
Even with proactive and positive efforts done by nations globally in addressing climate change, there is an absolute need to re-look and redefine the approach we take to sustainability in this age of pandemic, travel restrictions and quarantines, amongst other challenges. This year virtual event will be conducted from 1st July till 31st Dec 2021 with each month adopting 6 different themes each month to attract wider audiences to the platform.
Hence, the 6-months duration will be full of activities which includes exhibition, conferences, webinars, capacity building workshops, knowledge sharing sessions by prominent industry players and many more. It will also look to integrate physical activities and cross promote with other platforms to encourage more engagement and interaction from all stakeholders.
IGEM 2021 Virtual organised by the Ministry of Environment and Water (KASA) in collaboration with Malaysian Green Technology and Climate Change Centre (MGTC) with the support of Malaysian Investment Development Authority (MIDA) and the Malaysia External Trade Development Corporation (MATRADE) as its strategic partners and collaboration.
For more information, please log on to the official IGEM website https://www.igem.my/